Join the Network
SGS Districts have proven their ability to make dramatic, lasting change for students.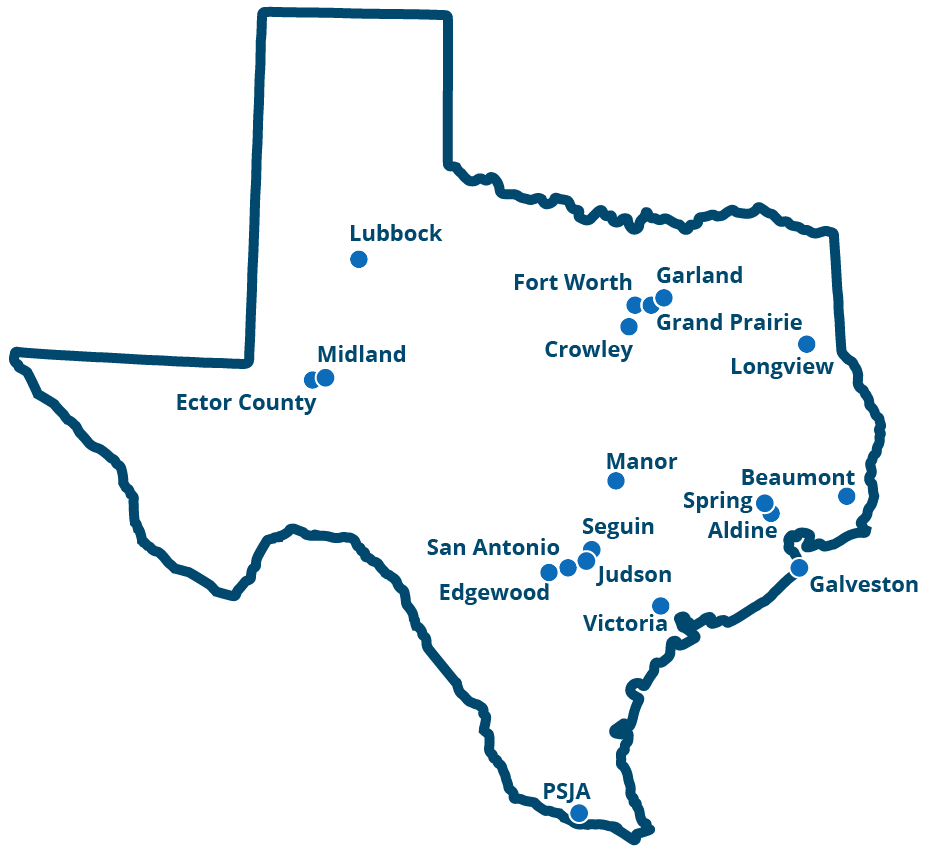 Become a part of the SGS Network
It's more important than ever to understand what schools your families want and need. The SGS Network is a dynamic professional learning community of like-minded district leaders throughout Texas.
Our team recruits prospective applicants to join the Network each spring. Please contact our team for more information.
Application Process Overview
Application Release
The SGS team will publish the spring 2021 application on January 27, 2021.
---
Application Due
Applications are due March 16.
---
Phone Interview
Phone interviews with select applicants will conclude by April 2.
---
Network Invitation
Select districts will be invited to join the SGS Network by April 9.
---
Readiness Assessment
From April 29 to May 18, the SGS team will meet with new SGS districts' leaders, principals, and families to assess first priorities upon joining the SGS Network.
Application Resources
All Texas districts interested in pursuing the SGS Strategy are eligible to apply to join the SGS Network. Ideal districts have over 7,500 students, 10 or more schools, and the preconditions to pursue district-wide transformation.
TAA Announcement
We're excited to announce the spring 2021 application cycle!
Application Packet
Download the spring 2021 application packet to learn more about the timeline, submission requirements, and to begin an application.
Prospective District Webinars
Interested districts should attend an informational webinar at the beginning of each annual application cycle. Please complete the online form to receive an invitation and video link.