The System of Great Schools Strategy
SGS Districts understand and deliver the schools their families want and need.
What is the SGS Strategy?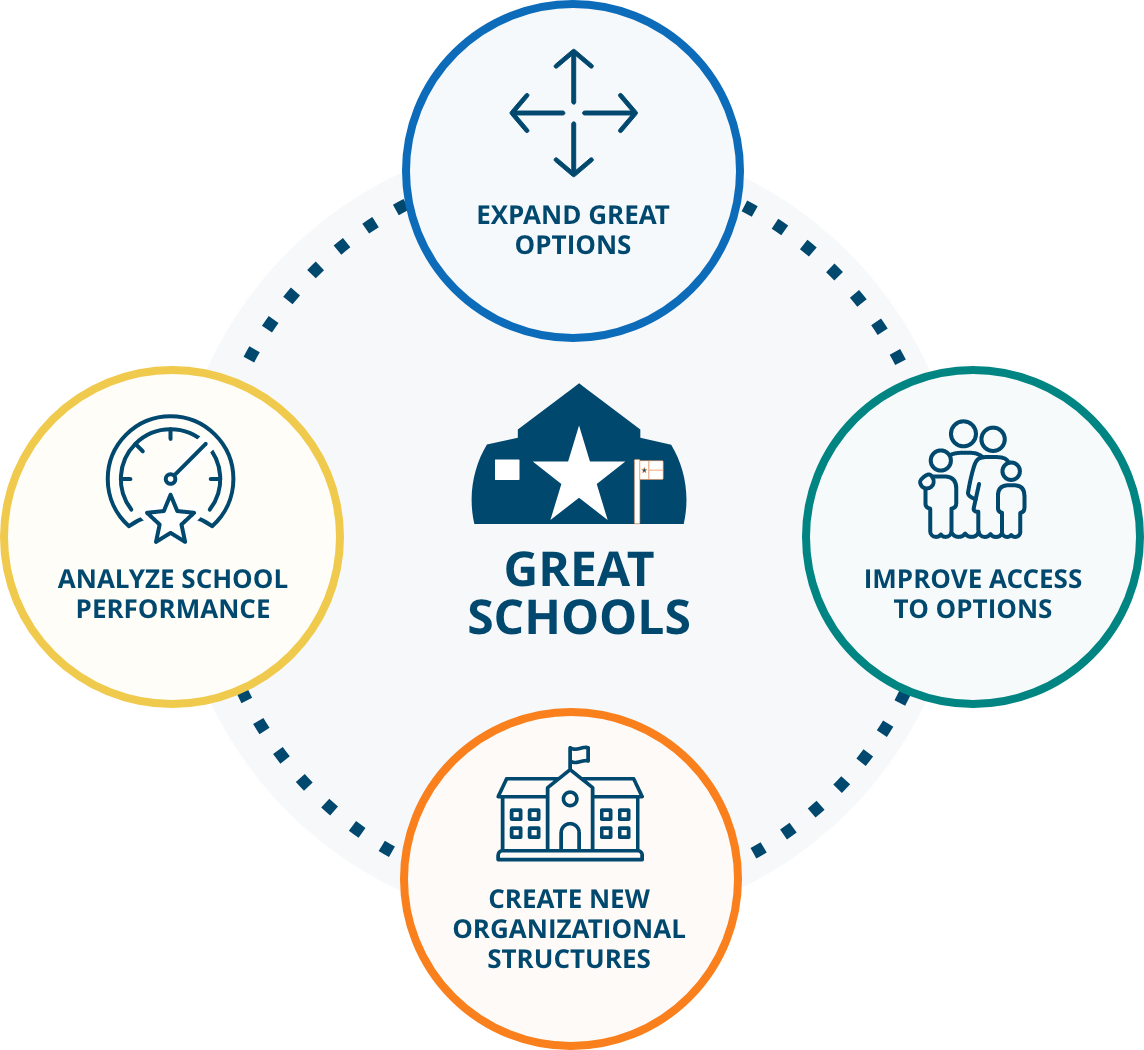 A System of Great Schools Strategy is a district-level problem solving approach that district leaders use to understand school performance and community demand and deliver the schools families want and need in their communities. District leaders use the SGS Strategy to expand what works, replace what doesn't, and pursue all possible options to create high-quality, best-fit schools.
The SGS Strategy includes four levers: analyze school performance, expand great options, improve access to options, and create new organizational structures.
Preconditions and Levers
Network districts improve by aligning on a specific North Star goal, analyzing school performance, expanding high-quality school options, allowing families to choose the school that suits them best, and creating structures to ensure this work is successful and sustainable.