Lever 2
Expand Great Options
SGS Districts provide the educational options that families want and need.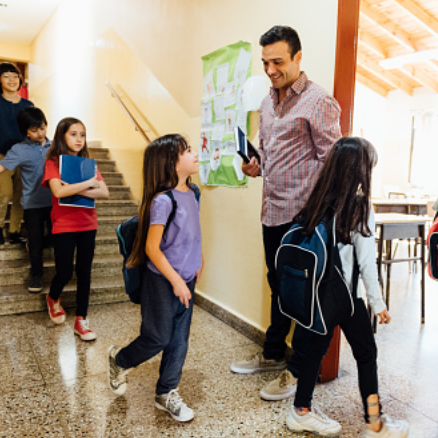 Recruit Leaders to Start, Restart, and Redesign Schools
District leaders establish a governance-neutral approach to expanding great education options by building a pipeline of talented campus operators, authorizing great schools, and executing at least one School Action each year.
Sub-lever 2.1
Authorizing Policies and Practices
The district's Board of Trustees approves a Quality Authorizing policy.
The district codifies their authorizing practices in an Authorizer Handbook, in alignment with authorizing best practices.
Sub-lever 2.2
Talent Pipeline
District leaders develop a Long-Term Talent Pipeline Plan. This plan results in a pipeline of leaders and operators who apply for district needs identified in the Call for Quality Schools (CQS), including district-run and partner-managed campuses.
Sub-lever 2.3
Call for Quality Schools
District leaders implement a Call for Quality Schools (CQS). The CQS includes:

a detailed Call document that explains the district's needs and the rigorous evaluation process aligned with authorizing best practices;
opportunities for community and family input;
governance-neutral language; and
a student-based budgeting template. 

The district's needs identified in the CQS are the result of the district's QSA.
Sub-lever 2.4
Strategic School Actions
District leaders execute at least one strategic School Action per year based on the district's QSA.
To ensure strong school openings, district leaders develop a school pre-opening plan and milestones for all new and restart campuses, whether they are district-run or partner-managed.